ACTUALITES

Making Of Metal Gear Solid 4 : Snake sourit !
17septembre 2008 -
par H.P.
Un petit making of sur
Metal Gear Solid 4
, ça vous dit? Si oui, suivez-nous direction Softimages.com pour deux pages pleines d'explications et d'images pour notre plus grand plaisir. Pour les anglophobes, pas de panique, on vous traduira ça
très-très
bientôt dans la langue de Molière. Donc, ne vous éloignez pas trop ! ;-)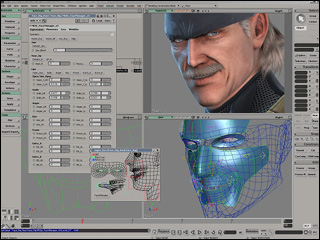 Et voici une des rares images où Old Snake sourit !

Making Of Metal Gear Solid 4