ACTUALITES

[rumeur] Hideo Kojima travaille sur un FPS ?
03 octobre 2008 -
par H.P.
Dans les pages du dernier magazine en date d'EGM, est apparue une rumeur à prendre avec de très grosses pincettes. En ce moment,
Hideo Kojima
travaillerait sur un FPS (first-person shooter) ! Oui vous avez bien lu ! En effet, le papa de Snake aurait pris contact avec des grosse boites bien callées sur le sujet, à savoir
Guerilla Games
(Killzone),
Infinity Ward
(Call of Duty 4) et
Treyarch
(Call of Duty 5) et il aurait également rencontré des développeurs de jeux qu'il affectionne tout particulièrement dans le cadre de ce nouveau projet. Kojima a t-il réussi à se défaire de son serpent fétiche? Seul le temps nous le dira. Patience...!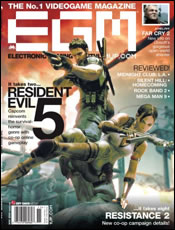 1UP.com