ACTUALITES

Ça balance dans l'iPod de Snake !
27 novembre 2008 -
par M@ntis
Si
Metal Gear Solid 4 : Guns of the Patriots
n'accueillait aucun contenu téléchargeable la semaine dernière, ce jeudi Old Snake semble se rattraper timidement avec un nouveau morceau pour son iPod personnel. Aujourd'hui, découvrez
Balance Lost
, une musique inspirée par le chaos des champs de batailles. Disponible comme d'habitude dans le menu Extra de Metal Gear Solid 4 !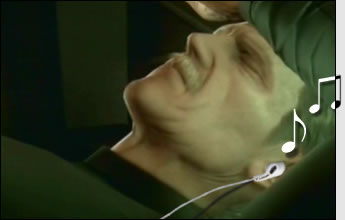 En exclu, voilà à quoi Snake passe son temps
lors des longs vols du Nomad...