En ce jour de rentrée,
Hideo Kojima
a été particulièrement productif sur Twitter. Fait rare, le papa de Snake a évoqué, sans détour, une version Director's Cut de
Metal Gear Solid 4
. Des propos aussi étonnants qu'encourageants. "J'ai voulu faire la 'Complete Version' avec les trophées et la 3D", écrit Hideo Kojima. "Mais si je l'avais fait, je ne pouvais pas travailler sur un nouveau jeu. Je me demande si quelqu'un pourrait le faire à ma place."
Ainsi, à l'instar de
MGS 2 avec Substance
et de
MGS 3 avec Subsistence
,
Metal Gear Solid 4 : Guns of The Patriots
se verra-il un jour doté d'une édition complète? Réponse dans les mois qui viennent…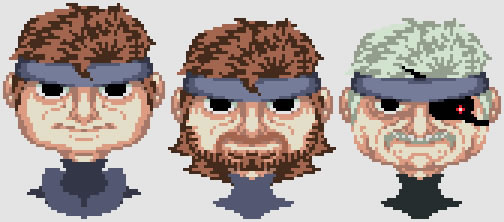 Le lifting, Solid Snake connait ça...